KITO hoists are designed to be simple but there is always an opportunity to learn. Check out our growing video library to see how you can get the most out of your current hoist or discover a new lifting solution that may improve your business.
M3CB - Experience the Difference
This hand chain hoist is stronger and lasts longer in the toughest environments and roughest conditions on earth.
The CB is characterized by a low workload for increased worker wellbeing & jobsite productivity, while offering exceptional endurance for long-life product performance.
The HCB High Speed Hand Chain Hoist
Save time and increase efficiency lifting heavy loads with KITO's High-Sped Hand Chain Hoist. Using the world's first built-in high/low clutch technology, this heavy duty hoist operates to standard specifications when loaded, but runs up to seven times faster when unloaded.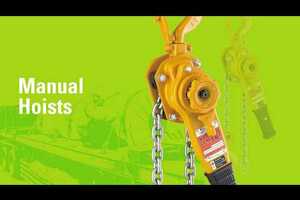 KITO Global
Since its founding in 1932, KITO has been a leading manufacturer of materials-handling equipment, which is essential to the task of lifting, moving and holding loads, supplying safe, durable products. This video will be a brief introduction about the company and how its products and service help to build a more convenient and comfortable society.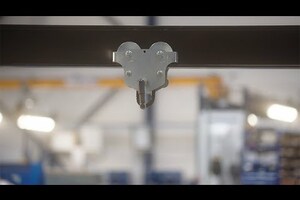 HD3C Easy Adjustable Trolley
The reliability, operational smoothness, and safety of your hoist depends on the trolley. Contoured wheels that fit both tapered and flat-flange beams, lifetime lubricated bearings, and a low-turn radius are just some of the benefits of the HD3C spark resistant push/pull and geared trolley.
Certified to ATEX standards to ensure safer lifting in dust-laden or explosive gas atmospheres.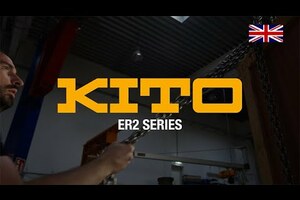 ER2 Series
The ER2 electric hoist is designed for peak performance—even on the toughest jobs in the toughest conditions. Its quiet operation and minimal vibration lowers workplace noise pollution, helps reduce worker fatigue, and extends the life of the hoist. Practical durability at its best, the ER2 lets you get the job done safely and worry-free.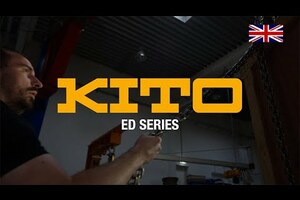 ED Series
Plug the ED into any standard 115 V wall socket and you're ready to lift. With speeds up to 44 fpm, you'll be amazed that such a small hoist moves so quickly. Designed for productivity and portability, the ED also offers a variable-speed option to adjust the speed to best suit your application.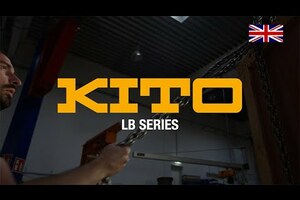 LB Series
The L5LB forged an entirely new, industry-leading benchmark by being smaller, lighter, and stronger than any other lever hoist on the market. Its proven strength and durability stand up in an endless array of grueling applications, including environments where temperatures drop to a bone-chilling -40 ˚C.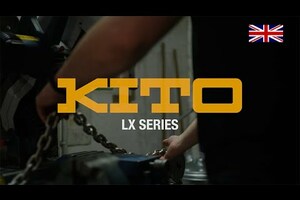 LX Series
Don't be fooled by its award winning pocket-sized design; the LX is no lightweight. Its robust integrated aluminum housing, tip supported hook latches, and heat treated gears and chain make this a small hoist that delivers huge durability and performance. And, with a 1mm lifting accuracy, the LX is capable of positioning your load exactly where you want it. Try it in either available capacity: the LX ¼tweighs in at only 4 lbs, making it the ideal lever hoist for work in tight quarters or elevated locations. Or try the LX ½t, which weighs in at only 6 lbs, for even more pulling power.
Like what you see but want to know more?
Contact a KITO Territory Representative to arrange a site visit for training or a product demonstration.