HCB High Speed Hand Chain Hoist
Gear changing that's game changing.
HCB High Speed Hand Chain Hoist
Gear changing that's game changing.
Save time and increase efficiency with the world's first dual speed manual chain hoist. KITO's innovative magnetic clutch technology senses the load and changes gears automatically to work seven times faster when repositioning an unloaded hook. The result is a significant reduction in labour costs and operator fatigue – something both your workers and your accountant will appreciate.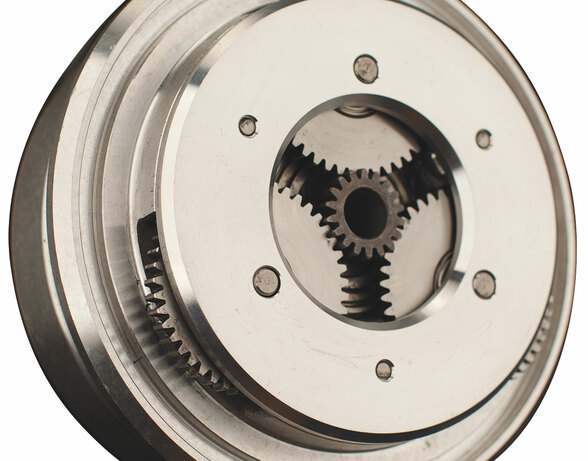 The First Clutch Of Its Kind
Work up to seven times faster and reduce operator fatigue during large capacity lifts. The HCB's innovative quick clutch technology detects torque as the operator pulls on the hand chain, which can reduce man-hours and related costs.
Safe,
Reliable,
Mechanical Brake
The HCB gives you added protection with its double pawl springs, providing extra-reliable operation of the brake mechanism. With a double-enclosed brake cover, you can be sure that dust, rain, and dirt are kept out, and that that the mechanical brake activates instantly.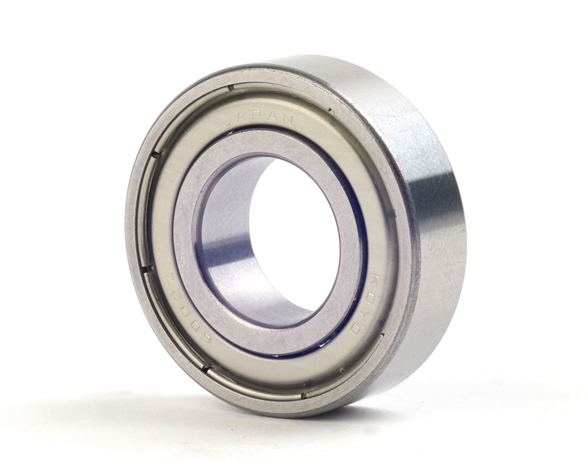 Efficient, Maintenance-Free Sealed Bearings
Low-maintenance features like sealed bearings protect from contamination and provide years of worry-free service. This contributes to the efficient drive chain and minimizes the manual effort required to operate.
Automatic Speed Control
In an unloaded or lightly loaded state, a magnetic clutch is automatically activated allowing the hoist to operate in high-speed mode. Once a load heavier than approximately 10 per cent of capacity is applied, the magnetic clutch releases and the standard clutch activates, putting the hoist back into standard-speed mode.
All-Steel Gear Case & Hand Wheel Cover
Increased strength and dependability can be expected from the HCB's rugged steel housing and double-steel plate construction. When your lifting application needs high performance and unmatched durability, the HCB delivers.
The HCB High Speed Hand Chain Hoist
Save time and increase efficiency lifting heavy loads with KITO's High-Sped Hand Chain Hoist. Using the world's first built-in high/low clutch technology, this heavy duty hoist operates to standard specifications when loaded, but runs up to seven times faster when unloaded.
CAPACITY
STANDARDS
ASME B30.16 Safety Standard
ASME HST-2 Performance Standard
At rated capacity, load-bearing parts are only stressed to 25% of their limit
OPTIONS
Chain bag to keep chain clean and out of the way
Corrosion resistant chain for tough environments
Custom lift lengths to suit your requirements
Plain or Geared trolley mount
HIGH SPEED FEATURES
When lightly loaded or unloaded, the load hook positioning is seven times faster than a standard CB
Magnetic quick-clutch mechanism shifts gears automatically from high to low speed based on load
BODY
Heavy-duty, high-impact steel construction
Open load sheave for easy inspection and cleaning without dismantling the unit
Rugged gear case and hand wheel cover
Compact design for low headroom and lightweight portability
HAND CHAIN
Design: High-quality steel
LOAD CHAIN
Heat-treated, low-weight manganese alloy steel
Grade 100
High-impact steel chain guide
Standard Lift: 8 feet
HOOKS
Forged, non-tempered carbon steel hooks open gradually and do not fracture
Self-closing top and bottom hooks with heavy-duty hook latch
OPERATION
Hand-chain operated
Reduced operator fatigue through efficient drive train
GEARS
Double reduction gearing requiring very low effort to operate
Induction heat-treated and case-hardened
Enclosed to protect from dust and water
BEARINGS
Maintenance-free sealed bearings increase reliability and reduce required pull force required to lift loads
BRAKE
Safe, reliable mechanical brake activates instantly
Double pawls for extremely reliable operation and instant brake activation
Enclosed to protect from dust, rain and dirt
OPERATING CONDITIONS
Recommended for -20˚ C to +60˚ C
OPTIONAL OVERLOAD PROTECTION
Slip clutch device prevents the hoist from lifting damaging loads beyond rated capacity
Choose product configuration below to view info:
| Capacity (tonne) | Model | C | a | b | d | e | f | g | s | t | u | v | w | x |
| --- | --- | --- | --- | --- | --- | --- | --- | --- | --- | --- | --- | --- | --- | --- |
| 2½ | HCB025 | 736.6 | 236 | 233 | 673 | 91 | 143 | 40 | 53 | 24.3 | 33.5 | 124 | 53 | 134 |
| 5 | HCB050 | 914.4 | 237 | 282 | 704 | 91 | 194 | 46.5 | 63 | 34.5 | 47.5 | 159 | 66 | 174 |
| 7½ | HCB075 | 1295.4 | 236 | 373 | 1012 | 91 | 143 | 72.5 | 85 | 47.5 | 63 | 229 | 95 | 276 |
| 10 | HCB100 | 762 | 236 | 438 | 933 | 91 | 253 | 72.5 | 85 | 47.5 | 63 | 226 | 95 | 295.5 |
| 15 | HCB150 | 1041.4 | 313 | 492 | 1012 | 119 | 337 | 80 | 100 | 60 | 80 | 271 | 108 | 320 |
| 20 | HCB200 | 1193.8 | 464 | 746 | 1144 | 232 | 373 | 81 | 110 | 67 | 90 | 296 | 121 | 352 |
* All measurements in millimeters (mm)
Capacity (tonne)
Model
Standard Lift (ft)
Chain Pulled to Lift One Meter (m)
Load Chain Falls
Load Chain Code
Hand Chain Falls
Hand Pull to Lift Full Load (kg)
Load to Engage High Speed (tonne)
Headroom (in)
Ship Weight (lbs)
Weight per Additional 5ft of Lift (lbs)
Unloaded
Loaded
2½
HCB025
10
14
99
1
KCB3090
2
33
0.25 or less
17
75
9
5
HCB050
10
28
198
2
KCB3090
2
34
0.5 or less
24
106
15
7½
HCB075
12
42
297
3
KCB3090
2
35
0.7 or less
31
154
21
10
HCB100
12
56
396
4
KCB3090
2
36
0.9 or less
30
198
27
15
HCB150
12
85
594
6
KCB3090
2
37
1.3 or less
40
357
38
20
HCB200
12
56 x 2
396 x 2
8
KCB3090
4
36 x 2
1.8 or less
47
549
53